Special Thanks
The English section of our website has been created in collaboration with the Majorana School in San Lazzaro (Bologna).
The students have searched for useful information for tourists in Bologna and have compiled this small guide that includes information about the theater, but also about the city in general.
Thanks to: Giovanni Amati, Saverio Barbaro, Manuela Gabrielli, Sabina Gergolet, Sofia Grandi, Maddalena Innocenzi, Matteo Liuzzo, Martina Luciani, Alessio Pavani, Cristian Pavani, Francesca Resta, Matilde Stefanini, Francesco Taruffi, Anna Trombetti, Mariasole Venturoli, Carlotta Veronesi and Their Teacher Cristina Grilli.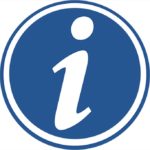 Informations
Would you like informations on how to get into the theater, purchase tickets and prices?
Ticket Office
Would you know when an how to reach us?
What's on (in Italian only)
dal 10/05/2022
al 22/05/2022
Teatro Arena del Sole Sala Thierry Salmon
Una Kassandra iper-contemporanea: una donna "in transito", senza identità fissa, né indirizzo, né paese. Una clandestina che vende il suo corpo e si perde nelle parole di una lingua "di sopravvivenza".
dal 03/05/2022
al 22/05/2022
Teatro delle Moline
Nanni Garella e gli attori di Arte e Salute tornano in scena con La classe. Dodici persone adulte nei banchi di una vecchia aula scolastica. Un mondo perduto, morto, sepolto nella memoria che, però, si trasforma in un trepidante, violento, commovente inno alla vita.
dal 27/05/2022
al 28/05/2022
Altri spazi
Corpo, parola, coreografia. Adolescenti tra i 14 e i 21 anni portano in scena la propria storia, in un'avvincente scrittura intima che anima lo spazio e "alza la voce" raccontando un'intera generazione.
How to reach us
By bus, cab, bicycle or on foot, it's easy to get to the theater!
Bologna, a beautiful city
Places to visit
Bologna offers many places to visit, discover those we have chosen for you
What to do in town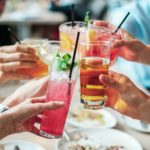 An aperitif before the show, a dinner after, some souvenirs to buy?