7pm > Minna Salami | Synthesising Art and Scientific Thought as a Method of Resistance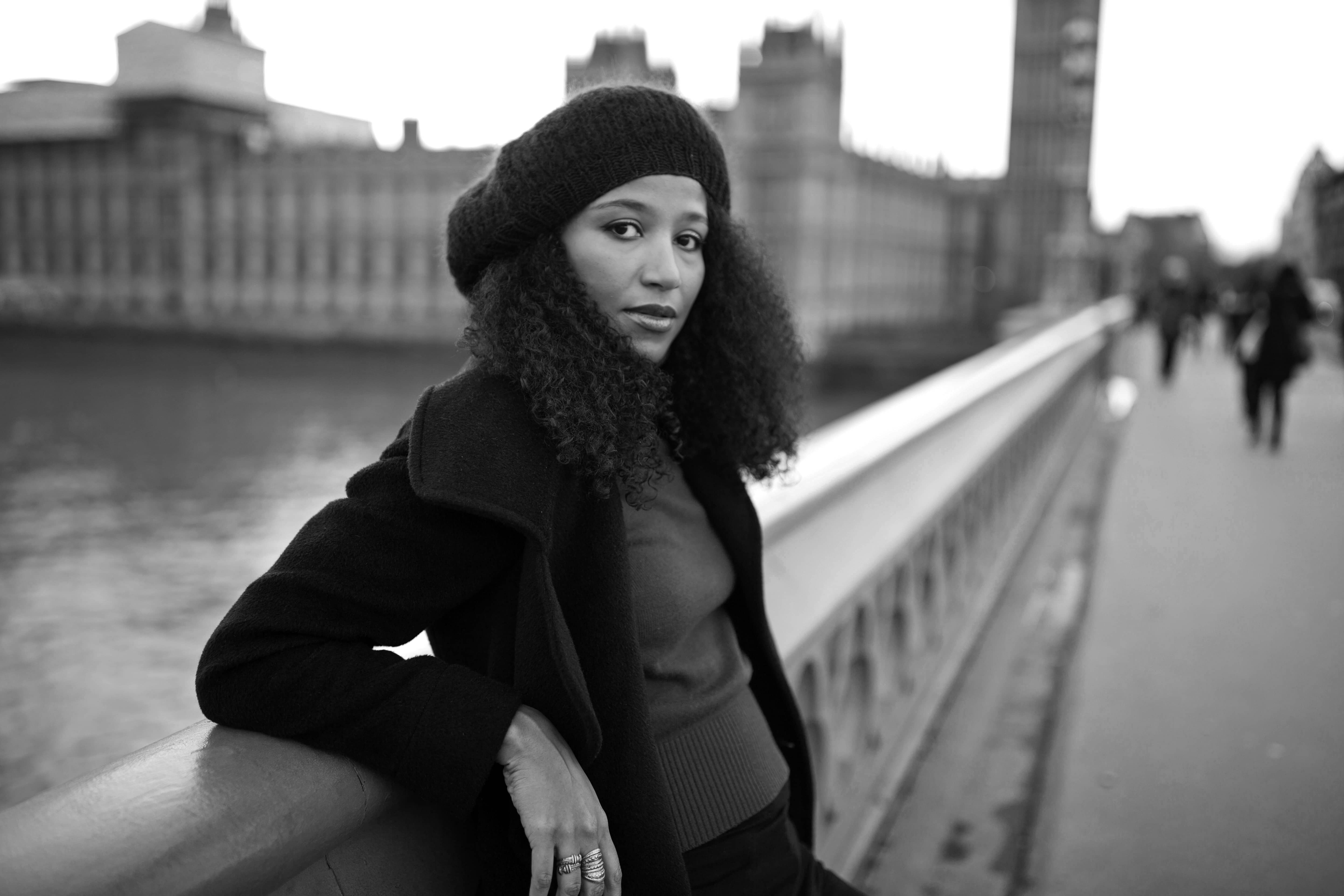 SYNTHESISING ART AND SCIENTIFIC THOUGHT AS A METHOD OF RESISTANCE
Minna Salami
in dialogue with Ilenia Caleo
19 June – 7 pm CET
English language
in collaboration with AfroWomenPoetry
The world is an increasingly confusing place, the strongest resistance movements provide new possible configurations. We need to become more sensitive, not only with our mental perception but also through our bodies. We need a revolution against epistemic hierarchies and a revaluing of "inner empiricism". We need to imagine new ontologies of synergetic creative expression – art, storytelling, music, photography, symbolization, mythology, metaphor, poetry, lyricism, rhetoric, to draw attention to issues; along with an interdisciplinary methodology that is theoretical and scientific. This synthesized approach creates awareness from within and brings clarity to decolonization, antiracism and feminist resistance.
Il mondo è un luogo sempre più confuso, i più forti movimenti di resistenza aprono a nuove possibili configurazioni. Occorre essere più sensibili, non solo con la nostra percezione mentale ma attraverso i nostri corpi. Abbiamo bisogno di compiere una rivoluzione contro le gerarchie epistemiche e una rivalutazione dell'"empirismo interiore". Dobbiamo immaginare nuove ontologie di espressione creativa sinergica attraverso arte, narrazione, musica, fotografia, simbolizzazione, mitologia, metafora, poesia, lirismo, retorica; insieme a una metodologia interdisciplinare teorica e scientifica. Questo approccio sintetizzato inaugura forme di consapevolezza e illumina approcci decoloniali, antirazzisti e di resistenza femminista.
---
Minna Salami
Minna Salami is a blogger, social critic, and lecturer. She is the founder of the multiple award-winning feminist blog MsAfropolitan, the author of Sensuous Knowledge: A Black Feminist Approach for Everyone and her work is published in numerous publications. She is a co-director of the feminist movement Activate, she sits on the advisory board of the African Feminist Initiative at Pennsylvania State University and the editorial board of the Interdisciplinary Journal for the Study of the Sahel. Minna Salami is listed as one of 12 women changing the world by ELLE Magazine. She lives in London and regularly visits Lagos.
Minna Salami è una blogger, critica della società e docente. È la fondatrice del pluripremiato blog femminista MsAfropolitan, autrice di Sensuous Knowledge: A Black Feminist Approach for Everyone e il suo lavoro di ricerca è presentato in numerose pubblicazioni. È co-direttrice del movimento femminista Activate, fa parte del comitato consultivo della African Feminist Initiative presso la PENN Pennsylvania State University e del comitato editoriale del Journal for the Study of the Sahel. Minna Salami è stata indicata come una delle 12 donne più influenti per il cambiamento del mondo dalla rivista ELLE. Vive a Londra e regolarmente visita la città di Lagos.
Ilenia Caleo 
Ilenia Caleo is a performer, activist and researcher. As performer and actress, she worked in different artistic projects since 2000. Master Degree in Contemporary Philosophy, she gained her PhD Fellow in Art and Performance Studies at Università La Sapienza (Roma) with a research on political bodies and performativity. She is a researcher at IUAV University of Venice and coordinator of the Master Gender Studies and Politics of Roma Tre University. Her research focuses on bodies, feminist epistemologies, experimental performing arts and new cultural institutions. She is an activist in queer and commons movements, involved in several networks of artistic and precarious struggles.
Ilenia Caleo è performer, attivista e ricercatrice indipendente. Dal 2000 lavora come attrice e performer nella scena contemporanea, con diverse compagnie e con suoi progetti. Filosofa di formazione, ha svolto un PhD tra Performance Studies e filosofia politica femminista all'Università La Sapienza di Roma. Si occupa di corporeità, epistemologie femministe, sperimentazioni nelle performing arts, nuove istituzioni e forme del lavoro culturale. È ricercatrice allo IUAV di Venezia e coordinatrice del Master Studi e Politiche di Genere di Roma Tre. Attivista del Teatro Valle Occupato e nei movimenti dei commons e queer-femministi, è cresciuta politicamente e artisticamente nella scena delle contro-culture underground e dei centri sociali.